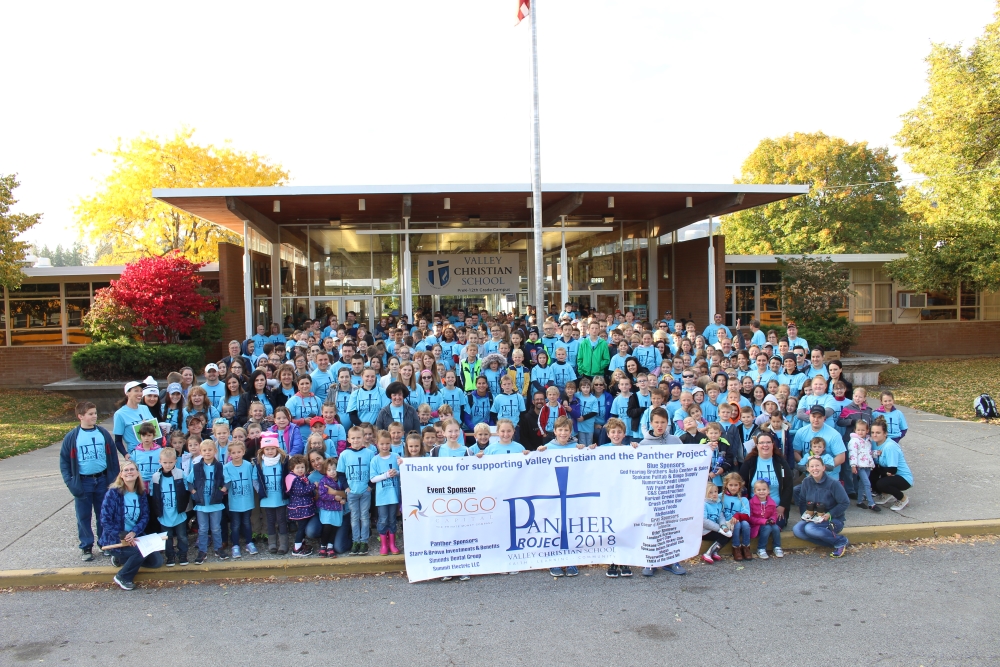 Thank you! Panther students, families and staff for supporting Panther Project 2018. You are the greatest!
On Friday, October 5th over 400 people gave more than 2800 hours of their time to serve the Spokane Val-ley and Greater Spokane non-profit organizations and communities.
The time and effort you put into this event raised over $35K, to date, and more is flowing in each day. The funds raised by this event will be used to support the programs and operations of VCS.
Thanks again for everything you did to make this year's Panther Project a HUGE success. Way to go, Panthers!
Don't forget to join us for the Panther Project Celebration on Tuesday, October 16th at 2:45 P.M. We will be drawing for some fantastic prizes and announcing the winners for the Most Sponsor Letter awards & class parties or pizza lunches.