keep my words
and store up my commands within you.
Keep my commands and you will live;
guard my teachings as the apple of your eye.
Bind them on your fingers;
write them on the tablet of your heart.

Proverbs 7:1-3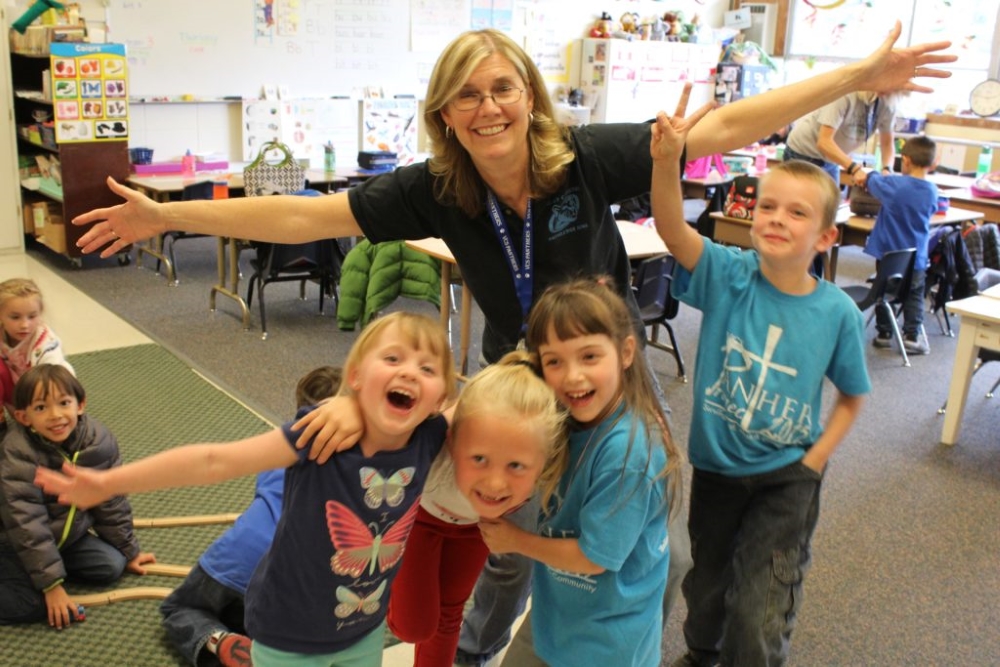 The Kindergarten Program at Valley Christian School is academically focused through appropriate themes and activities making learning engaging and fun. Your child will experience a faith and learning community within an environment that is designed for their success. The tools implemented in our reading program have most of our kindergartners reading before the end of the school year. We offer mathematical concepts with hands on learning activities to provide kinetic learning. Our kindergarten students also participate in specialty classes which include library, music, P.E. and computers. Our teachers incorporate a Christian worldview throughout the curriculum and emphasize biblical lessons and principles to help develop the students' Christian character.
Focused Learning
Art

Projects and crafts taught weekly

Computer Lab

Available for all Kindergartners under class instruction and supervision

Language Arts

A Beka phonics and use of Writer's Workshop model program develops strong preparation for reading and writing.

Math

A Beka with hands-on activities.

Music

Classes offered weekly.

Physical Education

Classes offered weekly.

Special Thematic Units

Fall Harvest, Thanksgiving, Christmas, Weather, Insects, Health & Safety, Food & Nutrition, Community Helpers, Occupations and more
Spiritual Impact
A healthy identity in Christ embracing God's love and respecting others as His divine creation.

A heart and mind cultivated in God's truth and love.

A desire to worship God through service to others.

A biblical worldview to guide personal behavior and life choices.

Character building that establishes leadership qualities to lead this world to Christ.
Kindergarten Schedule
School Hours- 8:15am—3:15pm

4 Day Schedule (Mon-Thurs.)

Full Time

4 Day Week Program (Monday -Thursday except following Monday holiday)

Part Time

At least 3 days per week incorporating day Wednesday