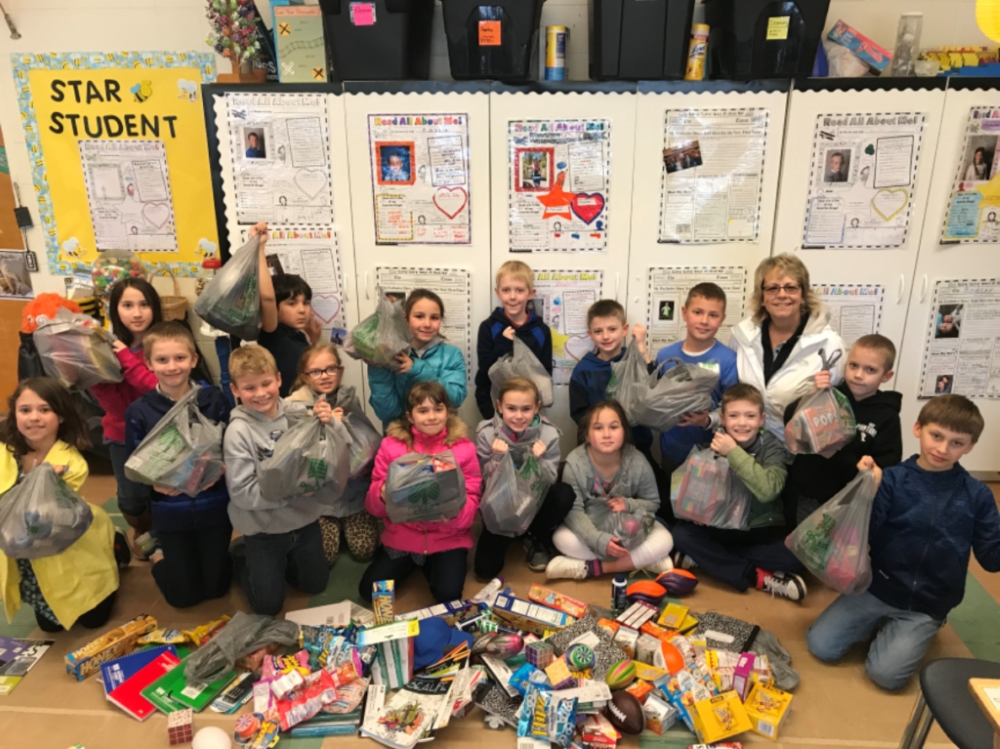 The third grade class held bake sales to help send happiness from home to our troops deployed overseas.  Over a three day period, the class was able to raise $162.50.  They also received donations from other sources, bringing their total to $380.00
They used the money they earned to purchase fun and useful items from the Dollar Store.  Then they donated the items they purchased as well as their time to help Living Water Lawn and Tree Care and Jones Sprinklers write letters and put together care packages for our troops.
Thank you to everyone that supported the bake sales or provided other donations which enabled the third grade class to go outside of themselves, and thank the men and women that are protecting our freedom around the world.