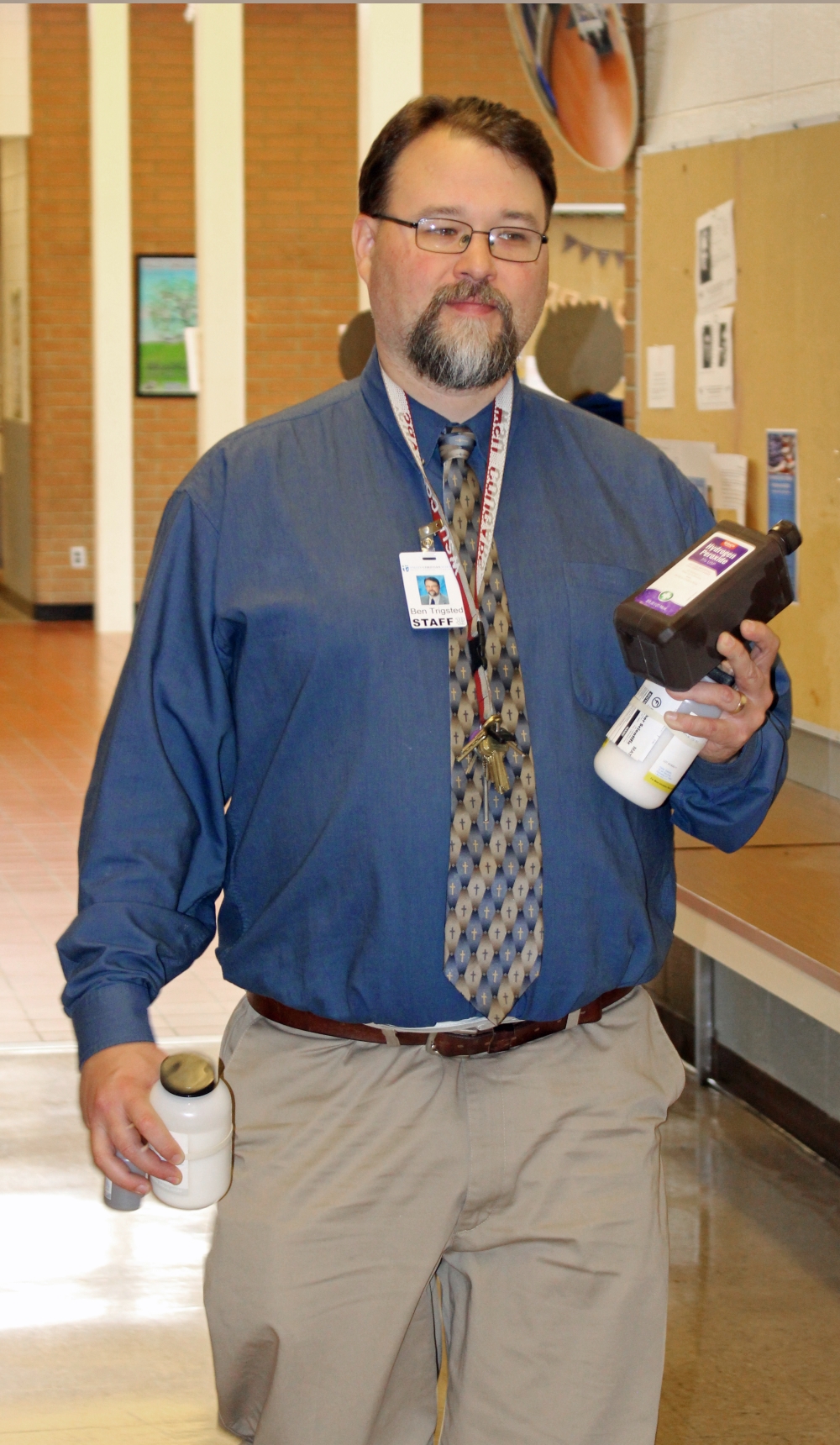 Hello, my name is Ben Trigsted.  I've been working in the home school department of VCS for two years now.  I started mid-way through last school year, teaching Middle School Bible and General Science.  This year I'm teaching Middle School Bible, Earth Science, and Math, as well as High School Biology.
I'm a bi-vocational pastor at Starr Road Baptist Church in Otis Orchards, WA.  I've been at Starr Road for eleven years and have been in pastoral ministry for 22 years overall.  I love preaching and teaching God's Word and ministering to people in need.  I'm also the night-time Athletic Director at VCS, the High School Basketball Assistant coach, a professional wrestling announcer, and run an at-home business.
My great joy in life is my family.  I've been married to my wife and best friend, April, for twenty years.  It sounds cliché, but she truly completes me.  I can't imagine trying to go through this life without her.  April and I have been blessed with five children.  Most of the school knows Phoebe, She's a senior this year.  Isaac is my only son.  He's a sophomore and is currently in the VCS home school program.  Lydia is nine, she's our brainy child.  Elizabeth is four and is in perpetual motion.
My favorite verse of the Bible is from Proverbs 18:24, "A man of many companions may come to ruin, but there is a friend who sticks closer than a brother."  Blessings,  Ben Trigsted