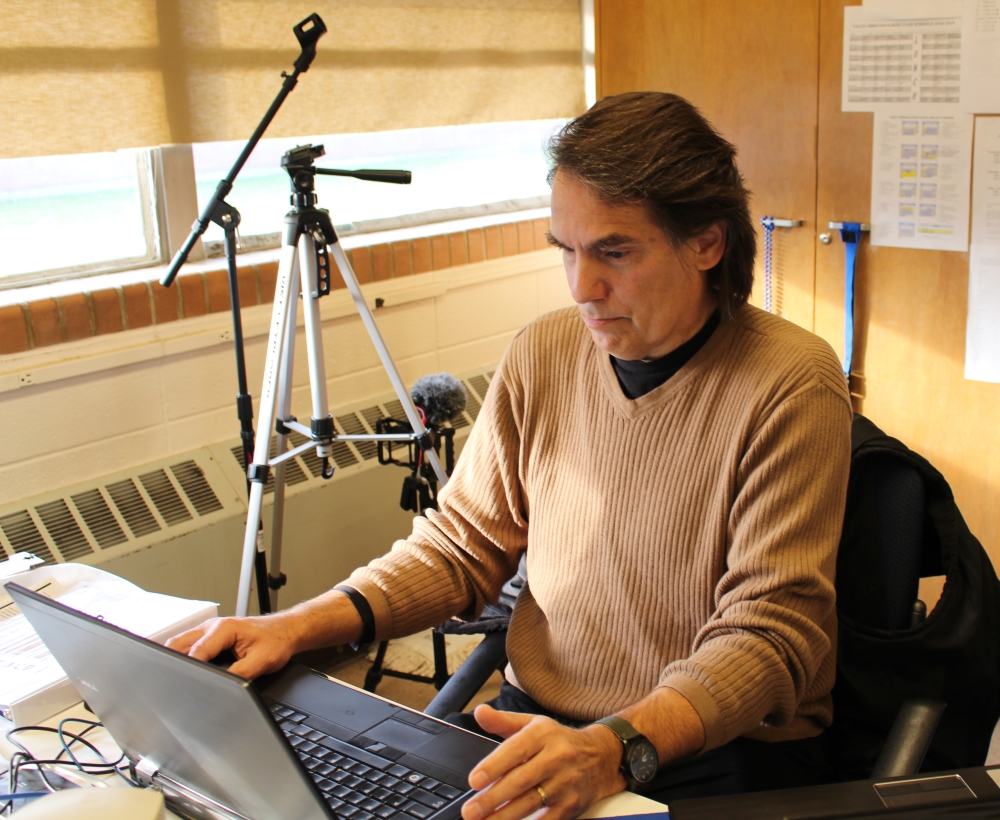 The middle child of seven, I was raised on a diversified farm in Park Rapids, Minnesota. Shortly after my parents married, my father and mother  moved from southwestern Michigan to northern Minnesota to work as rural missionaries. I met my wife, Beth Ann, in Florida about 35 years ago. We have three grown children. All three attended Valley Christian School, where I taught English and Yearbook from 2000 to 2003.
My formal post-secondary education was at Oak Hills Bible Institute, Vermilion Community College, Bemidji State University, and the University of Minnesota.
Besides teaching (currently drama, speech, and yearbook), I have been fulfilled by magazine and book publishing, photojournalism, writing, online marketing, retail store ownership and management, forestry, wildland fire fighting, farming, tower climber work, singing, acting/directing, historical reenactment, construction, camp counseling, and sled dog racing.
Christian historical figures I admire include John Milton, John Bunyan, and Roger Williams. I find great peace in Romans 4:7: "Blessed are those whose transgressions are forgiven, whose sins are covered." NIV